Begin Your New Career in EMS Today.
Online EMS TrainingDesigned for Working Adults.
Begin Your New Career in EMS Today.
Online EMS TrainingDesigned for Working Adults.
Welcome to Texas EMS School
If you've always wanted to become an EMT but struggle to find the time, Texas EMS School offers a variety of online programs that you can complete from the comfort of your home. Becoming a certified EMT professional in the state of Texas is simple through our online platform that lets you tackle most objectives remotely. All you need is a laptop, smartphone, or tablet to kickstart your new career journey.
Texas EMS School is a leading provider of EMT and EMS training in Texas. We offer an online EMT program based in Texas, which combines online coursework, a hands-on skills lab, and clinical and field experiences to provide you with the training and experience necessary to begin your new career as an EMT.
All of our online programs are designed for the working professional. Texas EMS School prepares you to sit for the National Registry of Emergency Medical Technicians Cognitive Exam applicable to each course. Passing exams makes participants eligible for licensing in the state of Texas by the Department of State Health Services.
At Texas EMS School, you have the opportunity to enroll in several different training programs based on your current level of experience. Whether you are interested in EMT-B courses, AEMT courses, or are striving to become a Paramedic, our EMS school in Texas makes your career aspirations achievable. Review the details below to determine which of our programs is right for you.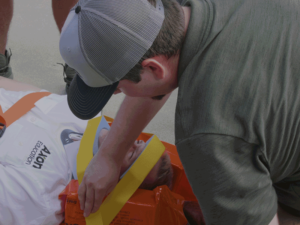 Get the EMS certification you need to serve as an EMT. This course is considered an entry-level training program open to those that have little to
Read More »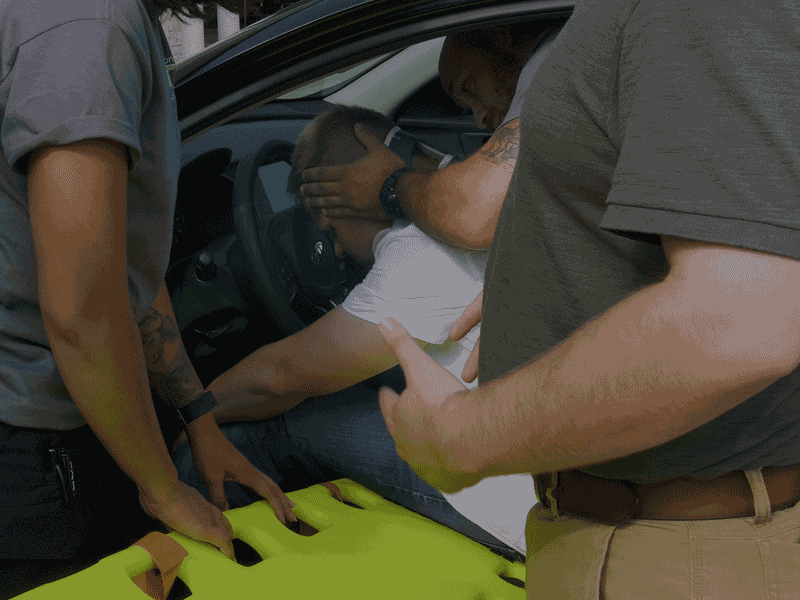 We've designed our Advanced Emergency Medical Technician program for practicing EMTs who are interested in taking the next step in their career but are not interested in
Read More »
Paramedics are responsible for keeping patients comfortable and in stable condition during transit to a hospital or emergency room. These emergency responders are highly trained
Read More »
Texas State EMS Certification Training for Convenience
Texas EMS School's courses are structured so that you can learn independently. With zero mandatory meeting times, you can schedule online work at a time that fits within your schedule.
Our EMS training programs in Texas are personalized and competency-based. You can move through the material at a pace that works for you. We use adaptive learning technology, which means you'll receive additional training on any concepts that prove to be challenging.
EMS Programs for All Levels of Experience
Texas EMS School encourages anyone with an interest in becoming an EMT to apply for our entry-level EMT-B program. We have a history of working with firefighters, medical students, and others looking to build qualifications or start a new career path. Texas residents that are 18 years or older with a high school diploma or GED are eligible for enrollment.
We Keep Your Education and Training Affordable
Students choose us for Texas EMS certification programs for our quality, program flexibility, and affordability. We extend numerous rebates for tuition as well as flexible financing options with zero percent interest to keep your postsecondary healthcare education within budget. Tell us more about your background during the application process to see how you can save upon completing the program of your choice.
Complete Your Application Online Today
At Texas EMS School, we believe in personalized training to help you achieve your career goals. Benefit from practice exams, online tutoring opportunities, and field training experiences when you work with our instructors for EMS certification in Texas. Review our EMS programs online to apply. Feel free to contact us if you have further questions about the admissions process, and we'll get back to you soon.
What Our Students Have to Say
Here's what our students have to say about their program, instructors, and experience at Texas EMS School.
Can't ask for a more flexible program and awesome instructors.
Kevin Murphree, EMT Student
I can't find enough great words about this school! They are always there to help and the material is awesome. Helping me to finally get my dream career.
Lyn Dreyer, EMT Student
Very well organized and informative. Great staff and company.
Derick Baker, EMT Student
Great program, great staff. Always a timely response to questions, very accommodating.
Tad Greenhalgh, EMT Student
You'll gain hands-on experience that will prepare you for a challenging career in EMS. 
Employers
Are you an employer, EMS provider, or municipal fire department looking for EMS training for your employees?